When you are a landlord you have some big decisions to make. The most important is how much you want to do. You may want to be hands on with the management, tenant selection, and more. Or, you may prefer someone to handle it all for you. If you choose the latter and want assurances on your rental income, you may want to look at a deal with the local council. As the top name for letting to councils Lambeth has, we can explain why this is such a good option.
How does it work?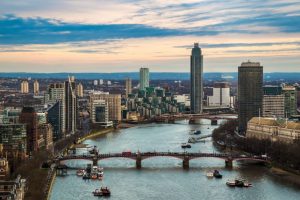 Many people look at letting and only think about the private market. However, in many parts of the UK there is a chance to work with the local council. Most of them are looking for properties because they have so many people waiting for housing. With supply limitations, agreements with private landlords can be their only way to increase supply.
The basic agreement with each of these schemes is that you let the council take over your property. They will manage it, arrange tenancies, and take care of everything else. As the property owner you'll receive a monthly rental payment from the council rather than the tenants. There won't be anything else for you to do for the duration of the scheme.
Low risk
One thing that makes us the best for letting to councils Lambeth has is we help clients to see how it benefits them. Working with the local council is a great way to reduce the risks that come with private letting. There you would have far more responsibilities. You would bear the risk of finding the tenants, ensuring they can legally let the property, managing and maintaining the home, paying tax, and even meeting the council's requirements. In some areas you may also need a license to be a landlord.
If you let with the council you don't need to worry about any of that. The local authority will find the tenants and do all the legwork to vet them so everything is aboveboard. It will be much easier for you.
The biggest advantage is you won't have the risk of a void period or non-payment from the tenants. The council should set everything up so you get a payment every month without fail. It will be their responsibility to find and place tenants so any void when they can't find someone won't affect you or your income.
Try letting to councils in Lambeth
Finefair Ltd is a team you can rely on to be truthful with you when it comes to the upside and downside of different types of letting. Our goal is to ensure you can select the best option for you. You can work with us to weigh up the differences in terms of costs, income, and security.
So, if you are thinking about options and want to learn more, speak to the best name for letting to councils Lambeth has. We offer a great local service and also have relationships with other councils across London. That means you can trust us with your whole portfolio.