Finefair Ltd knows property owners well enough to understand that they often struggle to decide how to manage their assets. They may be waiting for improvements in market conditions or they might simply want to sell right then and there. With the former, they have to determine whether they need to keep the buildings empty or let tenants reside in them. Letting is a great possibility. This is because you can gain an income from it. You can choose to work with a council or let privately. Our team is one of the most experienced working in letting to councils Hillingdon has, so we can offer lots of help with it.
The private letting route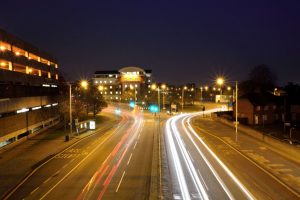 Many landlords decide to privately let their properties. The problem here is that this can prove difficult. Landlords must take on a wide array of responsibilities. They must ensure the tenants can legally inhabit their property and satisfy the local council's requirements. Moreover, they need to make certain the properties are safe for habitation. There are also the tasks of maintaining the property and collecting the rent. The landlord has a lot to get through.
Landlords have to think about void periods here too. These occur when there are no tenants in your building. If a void period goes on for a long time, you can lose a substantial amount of rental income. Landlords frequently depend on rent to pay their expenses. As a result, long voids won't benefit them at all.
Why not try working with the council?
Instead of letting privately, landlords might want to try working with a council. As a top name for letting to councils Hillingdon residents can rely on, we know how good this option can be. The majority of local authorities are after properties they can use for people on their housing lists. Such a partnership allows landlords to avoid many of the concerns they have with lettings in general.
At Finefair Ltd we have a wonderful working relationship with London's local authorities. Working with them, we ensure that all parties with a stake in the leases benefit. Owners receive the income they desire and the councils have more houses to use. As for the tenants, they don't have to wait for long periods in order to find a property. London in particular is a difficult place to find somewhere to live. With the leases provided by landlords however, there is more supply.
Letting to councils in Hillingdon
If you are considering letting to councils, we are the team to help you. Finefair Ltd can give you advice and answer any queries you might have. The services we provide here are available to people residing in other parts of London too.
So, get in touch with us today if you want support from the best name for letting to councils Hillingdon has. We can help you to find the right solution for your assets and rental income.