Finefair Ltd has spent long enough in the property industry to know that investors often can't decide how to manage their assets. Some may be waiting to see if the market conditions improve before they sell. Others want a quick sale. Still more may want to hold on to assets and take on tenants to earn a monthly income. There is more than one road to take with lettings though. You can work with the council or let privately. If you are considering the latter, you have come to the right place. We are one of the top sources of information regarding letting you councils Greenwich has.
What makes council letting special?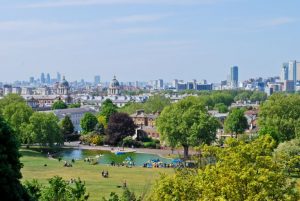 Some people may have trouble making distinctions between the two letting options. The most important detail to look at here is that there is much more responsibility when you are a private landlord. There are many tasks you need to handle. You must collect rent, make the property safe for inhabiting, arrange tenancy agreements, and actually find the tenants. There is even more to the job on top of this.
If landlords opt to let with their local council, the responsibility decreases. The authority takes on many of the jobs, including finding tenants. You shall retain ownership of the home and every month you will gain income from the rent. This is without having to do the work personally. Speak to us if you need to talk about schemes for letting to councils Greenwich landlords can rely on.
It is easy to understand
The schemes in place for council letting are not usually difficult to understand. Some may be different since each authority has its own requirements to fulfil. However, the majority of them will be going in the same direction. These schemes shall consist of you agreeing to the amount of time you wish to hand your property over for. Some time periods can be quite extensive whereas others may only be a year. This can give you more choice when you are deciding what to do.
We work well with London's councils
Finefair Ltd is proud to have strong working relationships with London's various councils. To begin with, we communicate with them to discover what kind of properties they need. Additionally, we find out more about their terms. This puts us in a better position to advise the property owners that contact us.
Letting to councils in Greenwich
Landlords can depend on us if they need professional services for their properties. We work hard to offer the best level of service every time. This is consistent whether they have one property or a large portfolio. We can also help if you have assets you need to take care of that the council does not want to let.
So, contact us today if you need any assistance. We can give you more info, explain how our service works, and more. At the end of the day you will see why we are the top name for letting to councils Greenwich has. Then if you choose to proceed, you can be confident working with us.