Finefair Ltd is a company that goes out of its way to provide clients with an array of services to meet their requirements. We are one of the top companies working in letting to councils City of London has. Landlords use our services because we are able to offer the best resources to help them get to where they need to be.
How it normally works with letting
A common practice with landlords is that they let their properties to private tenants. This isn't as simple as it sounds though. Each landlord will have a vast array of responsibilities here. For one thing, they must satisfy the needs of their local council. Moreover, they have to make certain the tenant can reside in their property legally. The properties need to be safe too. On top of this, they also have to collect their rent and maintain the structure.
Most landlords will constantly have concerns about suffering through a void period too. During a void, there are no tenants in their building. The longer this goes on for, the more money a landlord can lose. Some landlords depend on this money for covering their mortgage and additional costs. This can make extended voids far worse.
A solution to your problems
There is a solution that can help landlords. What they can do is opt to work with their local council. The majority of UK councils are on the lookout for properties they are able to use for individuals on their housing lists. Such an arrangement can help the landlord to side step the dangers of property management, rent collection, and voids.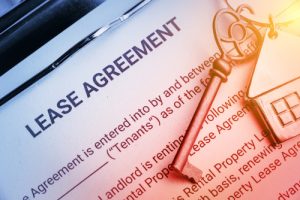 Many landlords don't know that council leasing is a possibility. However, numerous councils have special schemes in place. You can generally visit the council's website to find out more. If you are a London resident, you can also come to us. We are the leading business specialising in letting to councils City of London has.
The majority of schemes have similarities. Where they differ is the types of buildings the councils are after. Every scheme would typically involve providing the property to the council, enabling them to use it for those on their housing lists. However, the landlord will retain ownership. They just won't get to decide on the tenants that will live in the building.
Contact us about letting to councils in the City of London
Finefair Ltd has worked hard to become one of the leading businesses for arranging this kind of letting in London. We have built many long lasting relationships with our clients. They stay with us because we get to know what they need and give them the right support. Our services are also highly beneficial to the councils, hence why so many choose to partner with us.
If this type of letting is currently on your mind, you should consider working with us. We already manage a large number of properties, meaning we have the experience to handle any needs. This is one of the main reasons we are the top name for letting to councils City of London has. Contact us today if you would like to discuss the details with us.