Finefair Ltd can offer excellent services to suit many different needs. One thing we can do is arrange a service with local authorities in London. This can be a great way for landlords to find tenants and get guarantees on their rent. We are proud to be one of the best resources for letting to councils Camden has. Anyone who is interested in this kind of option can talk to us about schemes and what they need to do.
Why should you choose this kind of service?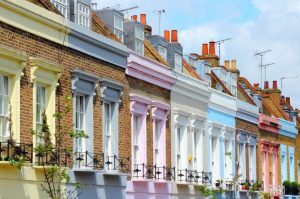 Most landlords will choose to let their properties to private tenants. However, it can be a challenging arrangement. The landlord has all kinds of responsibilities here, including making sure that properties are safe, tenants can legally inhabit them, and satisfying requirements from the local councils. In addition they will have concerns about actually collecting rent, maintaining the property, and many other things.
One of the main worries most landlords will have is voids. These are periods when they don't have any tenants in the property. The longer a void lasts, the more they can lose out on in terms of rental income. If the landlord is relying on the rent to pay a mortgage and cover other costs, long voids become even worse.
Rather than private letting, a landlord could choose to work with the local council. Most of them in the UK are looking for properties they can manage and use for people on their housing lists. This kind of arrangement can get rid of the concerns about risks, voids, collecting rent, and even managing the property.
How does this kind of thing work?
The schemes for letting to councils in Camden and elsewhere are relatively straightforward. While each can be slightly different depending on what the council needs and will offer, most have a similar gist. What it will involve is you agreeing what period of time you want to hand the property over to the council for. Some schemes can be as short as a single year whereas others can be much longer.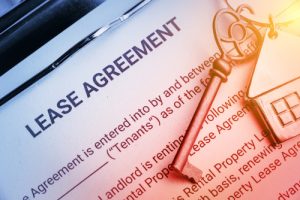 During the scheme the council will be responsible for everything. This includes finding tenants, tenancy agreements, inventories, rent collection, property management, and more. That is a huge weight off the shoulders of the property owner. The council will pay a set fee every month for being able to use the property. As a result you will get a stable, secure income.
As you can see there are plenty of reasons to choose this kind of letting. If you do decide to go ahead you will retain full ownership of the property. In addition, the council should give you assurances that they will return it to you in the same state it is currently in. That means they take responsibility if any tenants they place damage anything.
Talk to us about letting to councils in Camden
Finefair Ltd is one of the top names for this kind of service. We have been arranging solutions for landlords in London for many years. In this time we have built some really great relationships. At the same time, we have knowledge of what local councils in the capital are looking for. Our services benefit them as much as the property owners, so many of the councils are our partners.
If you are thinking about letting to councils Camden landlords should work with us. Our credentials are excellent and we currently manage a huge array of properties all over London. You can contact us to discuss your needs. We would be happy to offer suggestions about why this kind of letting would be best for you.