At Finefair Ltd we know how difficult it can be for property owners to decide what to do with their assets. They may decide to sell or want to hold on until the market conditions are better. When they do the latter, they have to decide whether to let to tenants or keep it empty. Letting can be a good option because it provides an income. There are two options here as well; let privately or work with a local council. We can help clients to make this decision. In fact, we are one of the best sources of knowledge about letting to councils Bromley landlords can use.
What does it involve?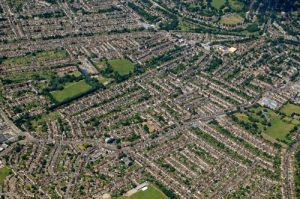 A lot of people don't even know that letting to a council is an option. However, in many parts of the UK the councils are actively looking for property owners they can work with. A lot of them have specific schemes. You can generally find out more about them on each council's website. Or, if you are in London you can talk to us about it.
Most schemes are quite similar. Usually the differences are what type of property the council is looking for, the lengths, and the amount of income you will receive. Each scheme will usually involve you handing the property over to the council so they can use it to house people on their housing lists. You will still retain ownership but you will have no say over what tenants will live in the property.
What are the benefits?
Letting to the councils can provide some really impressive rewards. Most importantly, it can give you much easier access to tenants and an income. In most schemes the council will actually guarantee you get your rent every month. You are unlikely to find guarantees like this if you let privately.
Every council in the UK will have some sort of waiting list for social housing. As a result they can generally get someone in the property very quickly. Then, if that tenant chooses to move out in the future, there will usually be another ready to start living in the property right away. That means the void between tenancies will be very small in most cases. Even then, it is no longer your concern because the council should pay you even when the property is empty.
Working with the council also means you usually don't need to worry about maintaining the property. This can be a huge benefit to landlords and save them a great deal of money. In most schemes the council's will be responsible for the upkeep, essential things like getting gas safety certificates, and even repairs.
Want to know more about letting to councils in Bromley?
Finefair Ltd has working relationships with local councils all over London. What we do is work to get a better idea of the type of properties they want and on what terms. Then we can advise any property owners that come to us. Ultimately, we can help them to decide whether working with the council is the right option for their needs.
So, if you want to speak to the most knowledgeable team dealing with letting to councils Bromley has, get in touch with us. We have a great reputation and work to offer the best services.