When it comes to guaranteed rent in Shepherds Bush and throughout the rest of the country, Finefair is a leading choice. We offer an unbeatable guaranteed rent scheme. This will help keep you financially afloat even through void periods. It's likely you have experienced the hassle and stress of a tenant missing their rent payment. Or, maybe you have been unable to cover your mortgage as your property has been left empty for a while. If so, then this could be the right choice for you.
Guaranteed rent Shepherds Bush trusts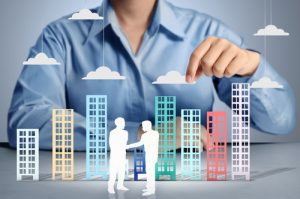 We offer both long and short term guaranteed rent solutions to all types of clients. This leaves them in no doubt that they are working with London's leading property company. Not only will we guarantee to pay your rent for an agreed amount of time, which could be anything up to ten years, we also manage properties. We deal with all matters such as paperwork, viewings and appointments. It has never been easier to make money from your investments than when you are working with us.
One of the biggest advantages of our guaranteed rent scheme is the fact that it's open to all investors. This is regardless of the kind of property they have. From HMOs to apartments to houses, we cover them all and many more besides. With such an accessible offer, we have helped a hugely diverse range of clients to make the most of their investments. We are the only property company to cover any kind of property in any location, making us unique.
Contact our expert team
If you're interested in getting guaranteed rent in Shepherds Bush, Walham Green, West Kensington or anywhere else, contact us as soon as possible. You could be receiving your first payment within 24 hours of signing up. So, don't wait any longer to come on board with us.