As a landlord, you have plenty of day to day work to do. This is particularly the case in London's busy and often hectic property market. If you want to save time, while simultaneously enjoying a greater level of financial security, let us help. Our guaranteed rent in Seven Sisters could be the ideal solution you have been seeking. We will pay your rent each month for the whole duration of the scheme, getting you through any void periods. This ensures that you never lose out on money.
Leading property services you can count on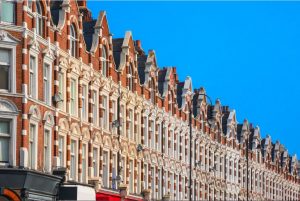 As we are a versatile property company with a nationwide reach, we do not just provide guaranteed rent in Seven Sisters. We cover all of London, including such areas as South Tottenham and Stroud Green. This is as well as the whole of the country. If you own properties in the UK you can be sure we will be able to help you.
We promise to pay the highest available guaranteed rent and to carry on making the payments all year round for the agreed period. Alongside paying your rent, we will also manage your properties. Our team will keep them in top condition until you get them back at the end of the scheme. For landlords who need to save time or are simply tired of the hassle of managing properties day in and day out, then our guaranteed rent schemes are a highly popular choice.
For the best guaranteed rent in Seven Sisters and beyond, trust Finefair
If you want to discuss any of our property services, then contact us now and find out more. We look forward to hearing from you and providing you with a tailor made package of services to keep you going throughout the difficulties of the property market.