As a landlord, you will know that tenants can sometimes be a pain. They may be unable to pay their rent due to unforeseen circumstances. Or, sometimes it can simply be difficult to find the right tenants to inhabit your property. Whatever the problem, guaranteed rent could alleviate your stress and give you a new way to run your properties. At Finefair we are experts when it comes to guaranteed rent in Enfield Town, Enfield Wash, Forty Hill and all other areas of London. With more than ten years in the business, we're able to provide a top notch service for you.
For guaranteed rent in Enfield Town, count on Finefair
When you take part you will receive a guaranteed monthly payment on the same day each month. So, you'll always know when to expect your money. There'll be no breaks or gaps in the payments, as we will keep paying all year round for the agreed period no matter what happens. Never again will you have to worry about missing payments or being unable to keep up with the mortgage.
The one team to call for all of your needs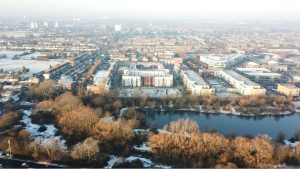 On top of the payments, our management team will deal with bills, council tax, tenants' problems and every other aspect of caring for the property, meaning you don't have to.
We promise to achieve the highest guaranteed rent for you. Remember, we don't only offer guaranteed rent in Enfield Town and other parts of London. We work with all kinds of property investors up and down the whole of the UK. We guarantee to pay rent on any property of any size. So, you don't have to worry about being rejected for this offer. Just get in touch now if you wish to learn more about this outstanding offer. We can provide more details for our services and answer any of your questions.