Any business should aim to set and achieve the highest possible standards with every service they provide. This is certainly the case with us here at Finefair. We are among the top guaranteed rent companies Ealing has to give. For years, our team has done everything we can to help clients in the private and public sectors to achieve their goals. We combine exceptional service delivery, the best value, and innovation.
High rents
We have little trouble in achieving high rents for our clients. The rates we come up with are both healthy and typically above the market rate. As a result, we are able to aid you in obtaining superior returns for your portfolio. By putting your faith in us, you can look forward to a secure, considerable, guaranteed rent income.
Maintenance is available 24/7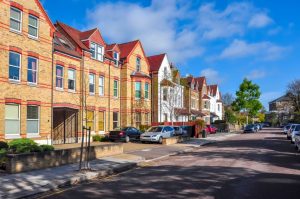 Another reason why people choose us over the rest is our 24-hour maintenance service. While you are with us, you won't have to panic when it comes to locating someone who specialises in repairs. We stay on call all day and respond quickly if there is an issue.
The property management we can supply is London's finest. This is due to us employing all the right people. In addition, we keep our eyes on your properties so they don't fall into a state of disarray.
No commission
Something else you should know about us is that we don't charge commission on the rent guarantee service at all. We are talking about 0% here. This offers you superb value for your money. However, we must ask you not to assume that the service will be terrible because there is no charge. Everything here is reliable and professional at all times. Not to mention, the service shall be bespoke to your portfolio.
A set income for a term you choose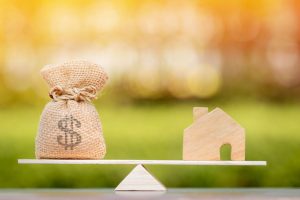 You can also benefit from working with one of the leading guaranteed rent companies Ealing has in other ways as well. For instance, we will see to it that you get a fixed income. This will be for a term of your choice too, between one year and ten. Our service also makes sense financially. Regardless of whether there are tenants in the property or not, you shall still get your money. Furthermore, the payments begin within days of you beginning the scheme. Expect to enjoy that stable income right away without any extensive delays.
It is very convenient
One other detail that attracts clients is the fact that we do what we can to make everything convenient for them. We will deal with everything including tenants and council tax. There is no need for you to unnecessarily waste your time on things like this when we can do them for you. Instead, you can use the free time to handle other important business in your life. You will still make money too so it is always going to be a winning situation.
The top choice for guaranteed rent companies in Ealing
If you want to take part in our schemes or would like to know more about them, you can contact us. Our number is 020 8554 0500. For emails, you can use the address info@finefair.com.
As one of the top guaranteed rent companies Ealing has, we will help you to the best of our abilities. We cater for all needs, whether you are a landlord in London, elsewhere in the UK, or live overseas.