We promise to lighten your workload and reduce your financial worries. We can do this with our offers for guaranteed rent in Botany Bay, Bowes Park, Brimsdown and all other areas of London and the UK. When you own a rental property, you will know the stresses that come along with day to day management. You may have encountered problems in the past with unpaid rent. If this applies to you, then guaranteed rent could be the answer you have been waiting for.
We're the leading choice for this service in London because we're so versatile and adaptable. Whether you wish to take part in a guaranteed rent scheme for just a few months, or for a few years, we can cater for you. It's totally up to you how long the scheme goes on for. We are able to pay guaranteed rent for up to ten years, so we can provide help to those who need a long term solution.
Why use guaranteed rent in Botany Bay?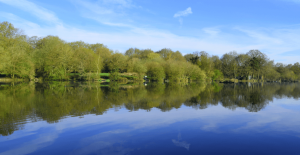 With our guaranteed rent scheme, we pay the rent rather than the tenant. Sometimes, landlords end up financially short when they don't have any tenants for a time. Or, it could be that their existing tenants lose their jobs or are otherwise unable to pay their rent. However when working with us, you don't have to worry about it. We'll keep on paying the rent for the agreed period, no matter what the circumstances.
Contact Finefair now
Our guaranteed rent in Botany Bay provides an effective and reliable safety net for you. If you want to know more about it, just give us a call on 020 8554 0500. Alternatively, you can send us an email using info@finefair.com. We'll be happy to discuss our services in more detail and offer you a tailor made solution.