A growing number of landlords are choosing guaranteed rent offers. It is a way to reduce their work and give themselves more financial security in an often volatile market. We are London's number one leading company for guaranteed rent in Arnos Grove. As such, we're the perfect option for any landlord in need of help handling their properties. We also offer our services to Botany Bay, Bowes Park and all other areas of Enfield as well as the rest of the capital.
Making property management simpler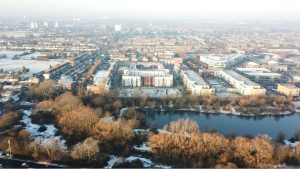 When you decide to go with guaranteed rent, you will have money arriving in your bank account on the same day every month no matter what. This is even the case when there is a problem such as a tenant being made redundant or your property being left unoccupied.
We truly understand how much work goes into managing an investment. In fact, we have been in the business for over a decade. This is why we provide complete management alongside our amazing guaranteed rent offers. From finding the right tenants to inspecting and maintaining your properties, we can do it all. This also includes preparing reports to let you know how everything is going.
Of course, the main benefit of our guaranteed rent in Arnos Grove is its reliability. You will never again have to worry about the money not arriving when it is supposed to. Instead, you can be certain it'll be there on time each and every month without fail, all year round.
Trust us for guaranteed rent in Arnos Grove
We pay the rent on properties throughout London. In addition, we help with all types of rental properties across the entire UK. So, wherever you are, just get in touch and find out why you should let us guarantee your rent.