If you need a company who can take on the complex task of block management Ealing should look no further than Finefair. We can tackle all the necessary work with expertise and a detailed approach. We have a large and varied client base, many of whom have been with us for years. In addition, we have an expert knowledge of property management. This has helped us make a name for ourselves as a leading property company.
A simple but effective approach
Block management can become confusing if you have to deal with several different companies who are handling different aspects of the work. When we are doing the work for you, you will have no such concerns. We handle every facet of management together in one place. This cuts down on confusion and ensures that you only have to deal with one company.
We have been managing properties for many years. Our team understands that our clients want complete peace of mind, good communication and a flexible service which changes to meet their evolving needs. This is exactly what we can provide for you at Finefair. This is also why we are known as the best option for block management in the capital.
First rate block management Ealing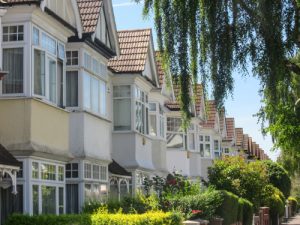 Remember that we do not just work in Ealing, but also the other thirty boroughs of London. This includes such areas as Hammersmith and Fulham, Waltham Forest, Lewisham, Bromley, Hounslow and all the rest. You will have complete confidence that your block management is being handled by a team who really care about helping you to achieve success.
Contact the Finefair team today to learn more about the block management Ealing thinks highly of and the other work we complete. We can manage your property interests both in London and in the rest of the UK.