Letting properties privately can be more challenging than many people think. There are actually lots of rules to protect tenants and ensure landlords behave lawfully. Some local authorities also take extra steps to tackle rogues who provide unsafe homes or house too many people in small properties. At Finefair Ltd we love to support clients. We strive to be the top private letting agents Waltham Forest can offer. Our aim is to ensure property owners can come to us with confidence.
Your choice of service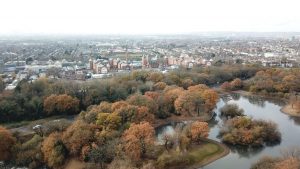 One thing that makes us stand out from other letting agents is our ability to offer a full range of services. We appreciate that each client has their own needs. As a result it is not effective to provide a single service. Instead we get to know each client's needs and deliver exactly what they require.
The first option we offer is let only. This is quite a basic service where all we do is find tenants for the client. It can involve many things though, including drawing up tenancy agreements and rent collection. However the landlord will have to take care of other matters such as property maintenance.
Some landlords prefer this kind of service because it means they can take on some of the work themselves. For example they may want to be hands on with inspecting properties.
However, there are other property owners who want a complete service. They may not have the time to dedicate to things like finding tenants or maintenance. Here we can offer a full management solution. It ticks all of the boxes and gives the landlords peace of mind that professionals are looking after everything.
Flexibility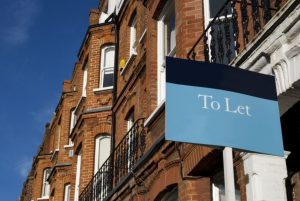 We are proud to give our clients the ability to change their service if they need to. This can be very useful. For example a client may start off with a let only service but then find their situation changes and they can no longer dedicate the time to looking after properties. Here we can easily step in and take over.
The great thing about our service is you can change it without worry. We will deliver a quality solution regardless of what you need from us. In addition, you can rely on us for as long as you need to.
Another option
While we excel as one of the leading private letting agents Waltham Forest has, it is not all we can do. In fact we can help clients to look at alternatives if they want to. One of the best options is council leasing. It can provide protection for rents and may make it easier to find tenants.
The rewards here can be really great. Most importantly the landlord can receive guaranteed rent for each property. They will receive the payment every month for as long as they choose to lease. There will be no interruptions, even during void periods.
Work with private letting agents in Waltham Forest
Finefair Ltd is a professional company that understands how much trust clients put in us. We work to ensure we don't disappoint them. Our goal is to make sure every service is consistent and the best quality.
Whether you are a new landlord or have a large portfolio and lots of experience, we can help you. We even support people who become landlords accidentally. We work to take the stress out of every situation.
So, if you want to work with some of the most dynamic private letting agents Waltham Forest can offer, speak to us. We are confident we can deliver on every promise we make to you.