Owning investment properties can be harder than many people think. It is not as simple as buying and holding on to them or finding tenants. In fact there are lots of costs to think about and rules if you do want people to live in the property and pay rent. One of the best things to do is work with a lettings agent. They can offer reliable services that tick all the right boxes. Finefair Ltd is a great choice, home to the best private letting agents Redbridge has.
The perfect services for you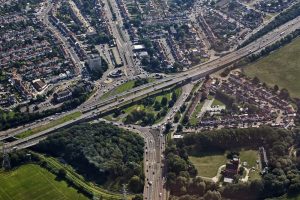 Landlords have lots of options when they work with an agent. For example they could choose a comprehensive service that includes absolutely everything they need. As a result they would not need to do anything at all. This is a great option for people who don't have the time to dedicate to managing their assets. It is also really useful for investors who don't know what they will need to do.
Another option is to ask an agent to provide certain aspects of the letting service while they take care of others. For example they may want to handle the management and maintenance. At the same time they may need help from a local agent to find tenants. Agents should be able to handle this with a let only service.
At Finefair Ltd we go one step further to make sure we are the most dynamic private letting agents Redbridge has. We give our clients the ability to choose a bespoke service that does everything they need it to. Then if their needs change, they can adapt it to suit them.
Any property
Another thing that makes us the best agent to work with is we can handle any kind of property. This includes family homes, apartments, blocks, estates, and even HMOs. Our team have a wealth of experience and can take care of the specific requirements of each property. We can also ensure we give tenants the right tenancy agreements.
Extra assurances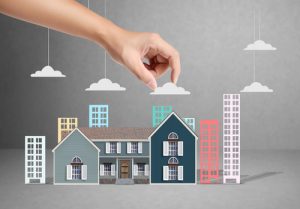 A big problem for many landlords is void periods. They will not receive any income from assets if they don't have tenants. This can be especially problematic if they are relying on the rent income to pay mortgages or other expenses. It can also be a very big loss if the property has a high value or remains empty for a very long period.
However, there are solutions that can offer rent protection. One is to choose council leasing instead of private letting. This is something we can help to set up. In fact, we work with local authorities all over London who are looking to agree deals for quality properties. The service means you can take advantage of guaranteed rent. Schemes can vary in length and include management and maintenance too. At the end you get your property back.
Working with private letting agents in Redbridge
Finefair Ltd has many happy clients who work with us for years and years. We want each one to have the best experience as well as all the benefits of working with an expert team. On top of this we can also help them with things like expanding their portfolio.
If you have any questions about letting privately, council leasing, or any other service we offer, please get in touch. We can showcase why we are the top private letting agents Redbridge has and how we adapt to suit any needs. Then if you want us to provide a service for you we can get everything set up quickly.