Finefair Ltd is one of the UK's foremost property management businesses. We specialise in providing an array of high quality service to our clients. This includes things like block and property management, as well as portfolio services. Another focus of ours is offering the best private letting agents Kingston upon Thames has. We can handle various aspects of lettings for our clients.
Letting agents offer various services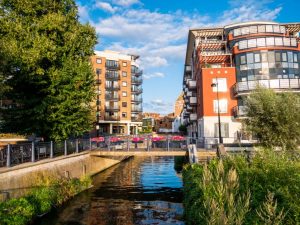 Landlords have the choice to oversee their properties themselves. However, they also have the option to use a letting agent. The agents can manage both the property and their tenants for the landlord. More importantly, an agent has the ability to locate suitable tenants to move in. They can then maintain and inspect the property while the tenancy takes place, and complete referencing. This can be a very useful service.
In truth, there is a myriad of services that letting agents can supply. They do so in order to lessen the landlord's burden. This depends on how hands on the landlord wishes to be with the property management. If you need help from the leading private letting agents Kingston upon Thames has, please let us know.
Tenant finding
This stands as one of the more basic offerings. Here, the agent locates an appropriate tenant for the property. Furthermore, they can make arrangements for viewings and attend them if necessary. They will also carry out right-to-rent or referencing checks, and can create a property inventory. These are used for fair and accurate deposit deductions once the tenancy concludes.
Rent collection
This is another standard service the letting agents will likely offer. Sometimes, it is possible to add this onto the tenant find service. Here, the agents collect the deposit and protect it. They will collect the rent as well as attend to arrears. You can expect them to serve notices too, or advise/inform tenants of what to do next after not paying rent.
Full management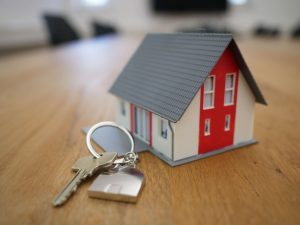 There is also the fully managed service. In practice, this has the letting agent completely manage your property. They will attend to tasks that primarily would be taken care of by the landlord. This includes locating the tenant and acquiring their rent. However, they can also directly correspond with the tenant during the tenancy. The agent may end up handling the property too. If so, you should remember that legal responsibility remains with the landlord. They are still responsible for their own property.
Work with private letting agents in Kingston upon Thames
Our team of experts is more than capable of offering letting agent services for clients. We could be of great benefit if you cannot manage your property alone. Finefair Ltd supports numerous private and public sector clients already. We would be more than willing to do the same for you as well.
Contact us today if you wish to work with the most skilful private letting agents Kingston upon Thames has. You can rely on us to do the best for you.