The team we have here at Finefair Ltd has a brilliant track record of satisfying the needs of its clients. We can do this thanks to our first class services. In addition, we are able to put you in contact with the most reliable professionals in the business. This includes the finest maintenance providers. As a result, we are the top private letting agents Islington has.
Finding the right property can be difficult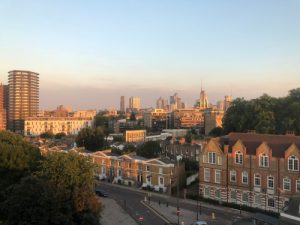 Locating a new property to invest in can be difficult. Competition is high in many parts of the UK, but it is particularly stiff in London. This is because there is interest from locals as well as international investors. That is not to mention people who want to buy their own homes.
If you are looking at a popular hotspot, the job is even harder. The popularity can make it challenging to get a good property for a great price that leaves room for a healthy return. Luckily, we can help.
In addition to looking for the best property, there is something else you must consider. This is whether you want to do business with letting agents or not. Doing so can add more cost to the overall procedure sometimes. However, seeking out an agent can supply you with a myriad of benefits. These are ones you can't get if you do the job yourself. An agent can make your life less stressful and easier.
Local knowledge
The local knowledge we have could be indispensable to you. This is one of the largest benefits of working with our experts. You can rely on us to be familiar with the area you have your eyes on. In fact, we work in Boroughs all over London. We will offer you advice on everything from local transport links to the most popular roads.
Our local knowledge can also extend to things like parking, the location of the nearest amenities, and the quality of the schools that are close by. As a result, we can advise clients about the type of tenants they could be looking at. So, if you would like assistance from the top private letting agents Islington has, be sure to contact us.
Expertise
Our expertise will prove to be highly advantageous to you. We know about the entire rental process, from how to write a tenancy agreement to paying council tax. That means you can rely on us to help with everything. However, if you want to still do some of the work yourself, we can work around you. Simply pick and choose which aspects of our service you want.
Private letting agents in Islington that aim for the highest standards
Finefair Ltd is a company that believes in meeting the highest possible standards with everything we do. We provide assistance to both the private and public sectors. Our team can help both to arrange the property services they need. The work we do is difficult, but our experience and talent always allow us to be successful.
Get in touch with our team if you want to work with the top private letting agents in Islington. We can talk to you about our services and ensure you get what you need. On top of this, we can arrange things like guaranteed rent to provide even more value.