At Finefair Ltd we always put landlords first. Our goal is to deliver all the help and support they need. This could be a full management service for their portfolio or help with any aspect of lettings. We have the knowledge, experience, and resources to deliver great services every time. As a result, we are one of the top private letting agents Havering has to offer.
Responsibility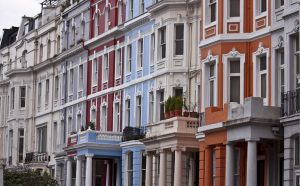 Many people underestimate how much work it is to be a landlord. It is not simply a case of putting up a board and choosing someone to live in the property. There is a lot more to think about than that.
For example, you are responsible for ensuring the property is in a good condition. That means you need to take the time to look at it and get it ready for tenants. Then, you need to maintain the building. While the tenants have some responsibility here, at the end of the day it is your property. You'll need to handle the upkeep. You need to have particular focus on the gas and electrics to make sure they never become a danger to residents.
In addition to maintaining the building, you have lots of other obligations. For starters, you may have a property in part of London where you need a license. Then, you need to think about things like tenancy agreements, collecting rent, insurance, council tax, and more.
If all of that wasn't enough, you actually have to find tenants. This can be harder than you think, even in London. On top of that, how can you decide if a tenant is right for the property?
With so much going on, it may be best to talk to us. After all, we have a lot of experience in the area. In fact, as we said, we are top private letting agents Havering landlords can trust.
Flexible services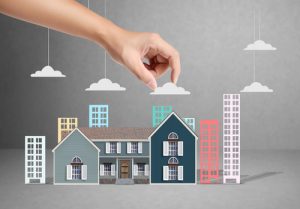 That great thing about working with us, beside our expertise, is how flexible we are. We understand that every landlord is different. Some want to manage their properties and don't need a lot of help. However, others have a full time career and other things to dedicate their time too. As a result they want a complete management service. We can cater for both of these.
We also appreciate that needs can change over time. Luckily, we can adapt our services to reflect these changes. For example, landlords can add or remove any part of the service if they need to. We can also offer things like help expanding a portfolio.
Guaranteeing rent
Another thing we can do is help clients to protect their rental income. Void periods are a big concern if you are a private landlord. Whenever you don't have tenants, you have no income. At the same time, you will still be spending money on the property. This can compound the losses.
Luckily, we can arrange guaranteed rent services for you. This is a good alternative to private rentals. It can offer lots of benefits, including making it easier to find tenants and guaranteeing your monthly income.
Private letting agents in Havering
If you want a reliable service from long standing experts, Finefair Ltd is the team for you. We manage properties all over London for our clients. The portfolios are all unique and the total value of assets we manage is in the multi-millions.
So, contact us if you want to work with private letting agents Havering clients rate highly. We can give you a great service and cater for all of your requirements.