Being a landlord is harder than many people think. There are lots of rules and responsibilities to be aware of. If you want to be successful, it may be better to get professional help. Finefair Ltd can provide this. We are one of the most reliable private letting agents Greenwich has to offer. It is our goal to provide services that give every client confidence that everything is taken care of.
Is the property safe?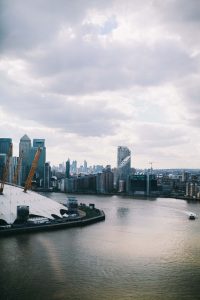 One of the most important responsibilities any landlord has is to ensure the property is safe to inhabit. Legally you have to check that the gas equipment is safe. This should include annual checks and you must present a copy of the gas safe check record to the tenants. As well as the gas system, you need to make sure the electrical system is safe. Sockets, light fittings, and any appliances in the property all need checking.
In addition, every landlord must ensure you account for fire safety in every property. You need to confirm there are working smoke alarms, carbon monoxide detectors, and fire extinguishers. Escape routes must also be free from obstacles. If you provide any furniture, it must be fire safe.
On top of all of this, landlords should keep an eye on maintenance to make sure the property is in good condition. Regular routine checks should look for any concerns with the structure, including leaks, mould, and damage.
One of the reasons so many landlords rely on Finefair Ltd is we provide round the clock maintenance on all properties we look after. We support our clients to ensure they observe all of their responsibilities. Our work also helps to keep tenants happy. This is why we are one of the very best private letting agents Greenwich has.
Tenancies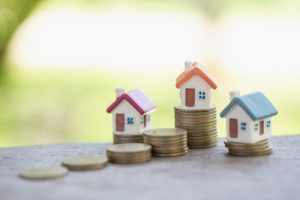 Managing tenancies is another big challenge for landlords. There is a lot to do here including creating tenancy agreements and ensuring that tenants stick to them. In addition, there are rules about collecting and protecting deposits. If that wasn't enough, you need to stay on top of collecting rent.
The job is harder if you only offer short term tenancies. For example, landlords who let to students generally find they need to get new tenants every 12 months or so. This means the whole process repeats over and over. It also increases the risk of voids. These are one of the worst things for investors because empty properties make no income. Good management and an ability to find tenants are very important here.
Another way working with Finefair Ltd can be a big advantage is we can offer guaranteed rent. We would be happy to take responsibility for finding tenants for you. If you opt for this service, you can sit back and be confident you will receive your rental income every month without fail for the full length of the scheme.
Talk to private letting agents in Greenwich
We are proud to offer first rate services that our clients rate highly. Our expertise means we can look after any kinds of properties. This even includes large HMOs, blocks, and estates. All services include reliable maintenance and the best management.
If you would like to find out more, don't hesitate to get in touch. We are confident you will be able to see why we are among the best private letting agents Greenwich landlords can work with. We are also very flexible and can adapt services when our clients need to. This makes us a great long term partner.