In order to be successful with properties, you need to do business with the right people. Finefair has been helping its clients with this for many years. Part of the way we do this is by making sure they work with specialists. This includes the finest private letting agents Enfield has to offer.
Landlords often have one question in mind when they think about their assets. They ask whether they should use a letting agent or not. We fully believe that employing one is the way forward and can offer a great service for each client.
Peace of mind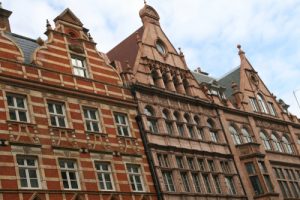 One of the most important benefits of using a letting agent is the peace of mind that comes with it. Time is a precious thing to everyone. You can say the same for your properties.
This could be your first rental property. If so, you should consider using an agent. This way, you will have enough time to concentrate on your portfolio expansion.
On the other hand, you may own multiple properties already. In this case, you can take it easy knowing that experts are looking after each one.
Legal details
The best private letting agents Enfield has also know how to attend to the legal side of things. Prior to letting a property out to a tenant, it is necessary to go over all the legal details. This includes electrical and gas safety.
No matter your arrangement with the agent, they will be able to take on this responsibility. Expect them to keep you up to date with everything as well. They can also often suggest some minor changes that can put your property in a better position to let out.
You will get your rent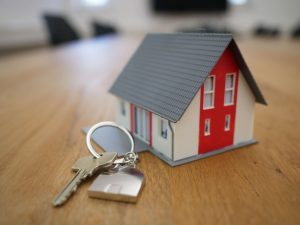 With a letting agent, you are always going to receive your rent too. Before reaching the rent stage, there are things the agent will do. Regardless, this still remains the largest concern for landlords. Cash flows can be interrupted by tenants that are not punctual with their payments.
If you enter a let only arrangement, the tenancy agreement shall always be drawn up. The first month's rent and the deposit shall be acquired for you. With a fully managed service though, the leading agents should ensure that your rent gets paid no matter the circumstances.
For those of you who still have concerns about rents, we recommend you look into our guaranteed rent service.
Find the right tenants
Another thing these letting agents will help with is finding the most appropriate tenants. Thanks to their experience, they will be able to tell who may or might not be a troublesome tenant.
Work with top private letting agents in Enfield
Finefair has years of experience and a commitment to reaching the highest of standards. This is how things are for all our services. Even if you believe your requirements are too complex, we will find a way of meeting them. This includes managing large blocks, estates, and more.
If you are currently in need of the most reliable private letting agents Enfield has, make sure you give us a call. We can discuss what we do and then decide exactly what services you need. It could include managing properties, taking care of tenancies, and more.