Finefair Ltd is a company that always goes out of its way to meet and exceed the demands of its clients. We work with thousands of landlords on all sorts of matters. Some require help acquiring guaranteed rent. Others need to use our property management services. Whatever they need, we ensure each client works with the best private letting agents City of London has to give.
Landlords have so much to consider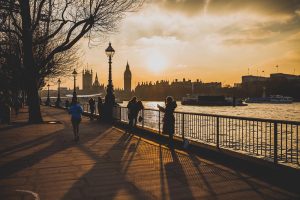 There are definitely many factors for landlords to think about when they need to let a property out. They may have gone through this process many times over already. Regardless, there is always the chance they will make a mistake. This is especially true if they do things alone. From managing finances to time organisation, the responsibilities grow along with the property portfolio.
When they need to get back to work, a landlord will often ask for help from a letting agent. Despite what some might think, these professionals are more than just caretakers for your properties. There are many legitimate reasons to work with them.
Inventories
For one thing, an appropriate inventory is going to be performed. These days, it is critical to do this before a tenancy begins. If you rush here, this process can lead to you overlooking certain elements. If you work with our letting agents, you will be able to take advantage of their expertise. They won't cut corners or miss anything out. As a result you will get a very clear idea of the condition of your property. This can provide more security in case the tenants cause excessive damage. Come to us if you require the top private letting agents City of London has.
Frequent checks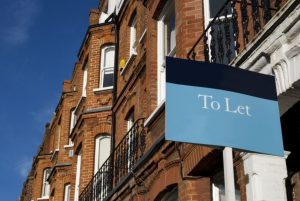 With a letting agent, frequent property checks are going to be part of the service too. The agent shall perform these to make sure that the property is being cared for. This puts the landlord's mind at ease. Furthermore, it can reduce how much upkeep there is to do. Garden overgrowths and infestations are examples of a mistreated property. A proactive agent and good maintenance will ensure things like this don't happen.
Inspections also give the agent a chance to operate as a middle man between the landlord and tenants. They can access the property on the landlord's behalf and report back to them.
Expanding a portfolio
A landlord's time and properties are precious. For you, it could be your first property. If so, hiring a letting agent can allow you to concentrate on expanding your portfolio.
On the other hand, you may already own numerous properties. In this case, you can rest easy knowing that professionals are caring for every one of them. Some landlords may be initially put off by the extra costs. However, the exemplary service outweighs them considerably. At Finefair Ltd we also don't charge commission on our guaranteed rent.
Private letting agents in the City of London
We strive to be the very best partner for landlords in the capital. Our services are flexible and can include every single thing you need. For example we can offer lettings only solutions or a complete package with management and rent guarantees. We can also scale the service to suit any size portfolio and will even help if you are looking to expand yours.
If you need help, then Finefair is the company that you need to speak to. We have a great reputation and strive to be the most reliable private letting agents City of London clients can work with. So, contact us today and we can begin discussing all your property needs.