Finefair knows about all the different risks landlords have to deal with. We also understand their responsibilities. Our knowledge and skills mean we can give them the very best support. This makes us one of the top teams of private letting agents Bromley has. We look after millions of pounds of properties, catering for all kinds of portfolios.
Tenants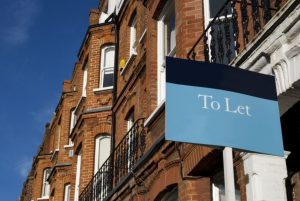 The biggest risk for landlords is tenants. There are several reasons for this. Firstly, you need to be able to find them. After all, you won't earn any rent for an empty property. If you want to get the best return, you must keep voids to a minimum.
However, it is never a good idea to just pick any tenants to get someone in the property. You must ensure they are the right fit and will take care of it. It will be even worse if you choose people who will cause you problems such as damaging the property or not paying their rent.
On top of this, you also need to ensure you have the right tenancy agreements in place. This takes work and it doesn't stop at simply getting the tenants to sign. Afterwards you need to ensure they stick to the agreement. To do this, you need to conduct inspections and keep in touch with them.
Luckily, when you work with the best private letting agents Bromley has to offer, you don't need to worry. We can handle finding tenants for you, ensure they are right for the property, and take care of everything else. We can even guarantee your rent.
Maintenance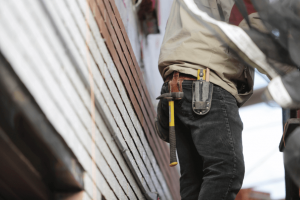 A central part of our service is we are proactive when it comes to maintaining properties. This is important for a number of reasons. Most crucially it reduces the risk of big issues developing. It is better, and cheaper, to do smaller routine maintenance than a big repair job.
Regular inspections and staying on top of upkeep is also better for the tenants. For one thing it ensures the property remains in a great condition. This means less chance of an issue at the end of a tenancy.
Our maintenance service is available 24 hours a day, seven days a week. That means we can ensure a professional is on hand whenever there is an issue. As a result, we ensure the safety of tenants and protect the interests of the landlord.
Private letting agents in Bromley
Finefair can help any landlord in the Borough. Our services are available all across Bromley and extend throughout London too. We have built a great reputation as a trustworthy team that always aims to give landlords the best value.
Another thing we do that our clients love is offer guaranteed rent. This gives them assurances on their rental income for a period they choose. It is a great option if there are any concerns about not receiving rent from tenants or having long periods where you can't find people to move in.
If you have any questions for expert letting agents, Bromley has nobody better to ask. Speak to our team today for honest advice and to arrange great services.