Finefair Ltd has always gone out of its way to aid clients in gaining the most from their properties. This includes earning as much income as possible. In many instances, people are given the chance to alter their structures in order to increase their value. You could create a HMO, split one of your bigger properties up, and build extensions. If you have plans of your own, you need to know what your rights are. Our team can assist you by informing you of the rules surrounding permitted developments Bromley council has.
The world of permitted development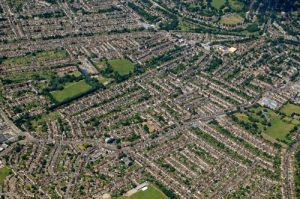 If you lack experience with real estate, you might not know what this is. The rights are actually on the more interesting side of UK legislation. What they do is enable property owners to make several changes to their structures without having to gain planning permission. What that does is save you a lot of money and time. In addition, you can minimise the level of admin to complete certain projects.
Saying all of this, there are several details you need to be aware of here. To begin with, the PDRs differ in all kinds of ways. For instance, you are able to do all sorts of things to detached properties compared to terrace homes. Normally, there is more freedom here because projects involving them are less likely to annoy the neighbours.
Moreover, there are various situations where PDRs are not going to apply. They originate from the Central Government. However, local councils have the ability to remove the rights via an Article 4 Direction. Certain areas of Bromley are subject to Directions that remove PDRs.
The protections in place
You might look at the permitted developments Bromley enables and find you do have certain rights. Even so, you could still need planning permission. Your property could possibly have a listing. In this scenario, there will be more protection in place to maintain the character, heritage, and history of a building.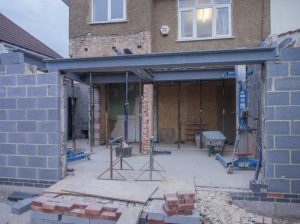 It could be that your property exists in a conservation area instead. Bromley has 45 conservation areas in total. These are also locations with special protection meant to maintain the building's character. Therefore, you will likely need to apply for planning permission if you want to make any alterations. You are unable to move forward with your projects unless you have approval. Without it, it is illegal to extend, alter, or demolish a building.
Business premises also have their own important rules for you to follow. If you intend to make any changes, you will normally need planning permission. This includes change of use, shop front alterations, and extensions. Also, window grilles and roller shutters often need permission.
Contact us about permitted developments in Bromley
Having worked in the real estate industry for many years, the Finefair Ltd team knows how changes can influence a property's value. This is also true in London, where there is usually minimal space available. We are able to assist people who have their eyes set on these projects. This is the case regardless of whether you are working on HMO conversions, changes of use, or extensions.
We will offer clients the help they need while they go over the possibilities for permitted development Bromley has. If you stop and think about what you can do with your property, you will likely find some excellent opportunities.
So, get in touch with us today if you want to do more with your properties.