Finefair Ltd has a talent for providing all kinds of property services so we can suit every requirement. One thing in particular we are excellent at is arranging services with London's local councils. This is one of the best ways for landlords to find suitable tenants so they can get guarantees on their rent. We are the number one resource when it comes to letting to councils Richmond upon Thames has. Landlords who are currently looking at this option can come to us to discuss the schemes.
How does council letting work?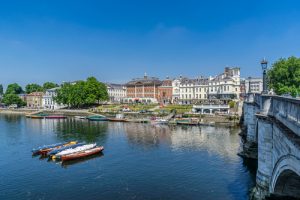 Many people opt not to work with the councils. The main reason why is that they don't know it is a possibility. In reality, in many areas of the UK, councils are seeking out property owners they can do business with. The councils often have their own schemes. You can find out more about them from their individual websites or from our team.
The majority of schemes come with similarities such as the fact you will let the council take over the management and finding tenants. As for the differences, they usually come down to the kinds of properties the council needs. The amount of income you receive and the lengths of the schemes tend to differ as well.
What usually happens here is that you hand the property over to the council. Then, they are able to use it to help the people on their housing lists or in temporary accommodation. You will still have ownership of the property, but you can't decide who will live there.
What is the best option?
At the end of the day, each investor wants to do things their own way. There are those who want to be hands on and select the tenants themselves. Moreover, they will want to take care of all the management duties. For them, private letting is the ideal option.
However, there are those who don't want to take on the massive workload and would prefer guarantees on the rent. It can be the ideal approach for investors who worry about voids or lacking knowledge of the local markets. There are also landlords who work with councils to obtain a secure income for a while before regaining full ownership later on. Afterwards, they can choose to sort out another arrangement or sell the property.
Start letting to councils in Richmond upon Thames
We have spent a great deal of time establishing relationships with London's local councils. This has given us an excellent idea of how their leasing schemes operate. Additionally, we know what sort of properties are most important to them. Many have their own specifications that reflect the needs of people on their housing lists.
Our team wants to make certain everyone benefits from these arrangements too. We like to make sure councils have enough homes and owners receive the necessary income. Tenants benefit here too. They often have to wait for a long time while councils build their new homes. With leases though, there is a supply boost in a short amount of time.
If you want to learn more about letting to councils, Richmond upon Thames landlords can trust us. Speak to Finefair Ltd today to learn more. Our services are the best London can offer and our advice is invaluable.