It has never been easier to make a guaranteed income from your properties than with our innovative guaranteed rent schemes. When you choose our offers for guaranteed rent in Walham Green, you can rest assured of receiving a completely reliable and professional service. When you are working with us you will receive a rent payment each and every month. You get this the same time. So, you will always know where you stand with your finances. There will be no missed payments, no hassle and no worries. Instead, there is just a guaranteed monthly sum for as long as you need.
Who doesn't love guaranteed rent in Walham Green?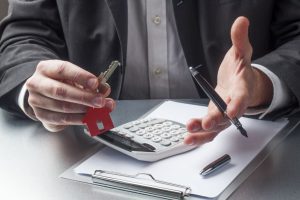 We have schemes available for any length of time you require. In fact we can pay you guaranteed rent for up to ten years. The scheme is totally flexible and tailor made for your unique needs. We will not only pay your rent for the agreed period, we will also manage your property or properties. Our team will do so to the highest professional standards and keep everything running smoothly so you don't have to worry about it.
Maybe you want us to take over everything and handle every aspect of the management process. Or, it could be that you simply want us to deal with certain tasks while you handle others, we can provide the right service for you. We will keep a close eye on your property, carrying out regular inspections to ensure the tenants are taking good care of everything. In fact, we can even arrange any repairs as necessary.
Here to help with your properties
We do not just provide guaranteed rent in Walham Green. We offer this in all other areas of London and the UK including West Kensington and White City, to name just a few. Get in touch with us today if you would like to enquire about guaranteed rent. We will be able to tell you all about how it can benefit you as a landlord.