We work hard to deliver the most outstanding and unique services for guaranteed rent in Tottenham Hale. This is in addition to West Green, Wood Green and everywhere else in the UK. As the only company to guarantee the rent on any type of property in any location, we stand out from the rest. On top of this, we always achieve the highest possible guaranteed rent for our clients.
Guaranteed rent Tottenham Hale should use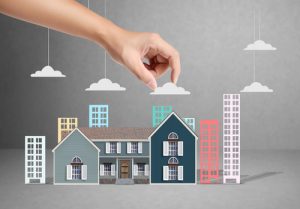 To sum up guaranteed rent, it is a scheme where we pay your rent directly into your bank account every month. This is the case whether your tenants are able to pay or not. It gives you peace of mind because you always know how much money's going to be coming in each month. This still stands even when you don't have any tenants. It allows you to plan for your future, because you won't have to worry about being left without an income from your investments. Our guaranteed rent schemes can either be used as a short term way for landlords to save time, or as a longer term scheme which can last for as long as ten years. You can choose the period you need and we will continue to provide for that time.
We don't only pay your rent; we will also manage the property for you. So, you will never have to deal with tenants, complete mountains of time consuming paperwork, or do any of the other work that comes with life as a landlord. Our offer is clear and convenient, with no management fees or hidden costs. This helps to make your life easier.
Here to help – reach out today!
If you are interested in guaranteed rent in Tottenham Hale or anywhere else in London, call us. We will be able to provide you with further information for our services.