Many landlords have concerns about finding the right tenants to inhabit their property. The ideal situation is to have completely reliable, professional tenants. These would pay the rent at the same time each and every month. This way, you never have to worry. However, lettings can be unpredictable. As a result, this is not always the case. Sometimes landlords end up without the payments they require. If you are worried about this and are looking for a new, more secure way of letting your property, why not consider guaranteed rent in Temple Mills?
Start benefiting from guaranteed rent in Temple Mills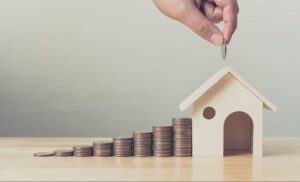 At Finefair we have been paying guaranteed rent to many satisfied landlords and investors for many years. In fact, this is the most popular service we offer. Our clients know that when they sing up for guaranteed rent with us, their payments will begin the very next day. They will continue to receive a predictable monthly payment for the entire duration of their choosing.
We are truly the most flexible option when it comes to guaranteed rent in Temple Mills. It is totally up to you when you decide how long you want to receive guaranteed rent for. You can choose from six months up to ten years. Whether you want a short term solution until you sell your property on or want to make this a more permanent arrangement, we can provide the help you need. We do so without ever charging management fees or commission.
A dedicated team here to help you
Our guaranteed rent service is one that covers the entire country, including such areas of London as Upton Park and Wallend. As such, we are the leading provider of these schemes in the whole capital. Give our team a call now to learn more about what we do.