We're the leading provider of guaranteed rent in Stroud Green, Tottenham, Tottenham Hale and all other parts of the capital. With more than a decade of experience and a reputation for achieving the highest rent for our clients, we are the first choice for discerning landlords and investors all over the UK.
We should be your first choice
One of the main reasons we stand out is the fact that we're the only company to guarantee rent on any property. This is regardless of size or type, anywhere in the country. From the biggest estate, block or HMO to the smallest house, we work with them all. We are very flexible in our approach, offering a wide variety of different terms both short and long.
Turn to us for guaranteed rent in Stroud Green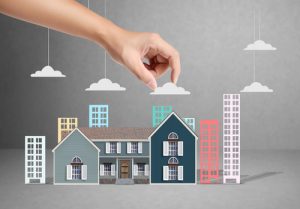 When we are taking care of your properties, we treat them as if they were our own. Our team will manage them professionally, overlooking none of the important details. If you do not have the time to deal with any tenants or handle any of the day to day management work, it is no problem – we can do all of this and much more. Hand over those time consuming appointments and paperwork to us. This way, you can always be certain that the work will be of the highest standard. To make this offer even more appealing, we don't even charge you any management fees.
Contact the Finefair team now
Get in touch with us to find out more about guaranteed rent in Stroud Green and the rest of the nation. We are waiting to take on all your management jobs. Our work will give you a steady income. This then removes the worry of unpaid rent and unburdening you from the hassle of property management.