When you own a rental property, you want to know that it will be occupied by reliable tenants. You'll want to know that you can make money from your investment. Plus, you need to know that everything will be managed to the very highest standards. When you work with Finefair, these are the qualities you can always expect from us. We offer outstanding and unique schemes for guaranteed rent in St Ann's, Seven Sisters, South Tottenham, and the entirety of the UK.
Turn to us for guaranteed rent in St Ann's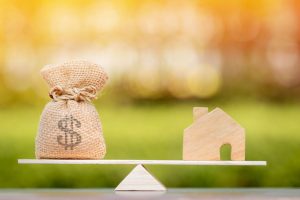 We're the only company who will provide this to all investors regardless of the kind of property they own. With such a flexible service, you can be sure that we have a solution to offer you. This is the case no matter what your circumstances.
What advantages can this scheme bring to you? As a landlord, you will have confidence knowing that your rental property will always bring in money for you. Previously, if your property was unoccupied for a while or your tenants couldn't pay, you were in trouble. You may have simply just lost out on the money you were owed. But, with our guaranteed rent scheme, you will receive a regular monthly payment. This happens all year round with no worries and no concerns.
Finefair is here to help
If you'd like to find out how much you can make from our schemes, make sure to get in touch as soon as possible. We can help for guaranteed rent in St Ann's, or if you own a property anywhere else in the UK and would like us to guarantee your rent for you. You will be able to discover more about what we do. With payments starting just 24 hours after you sign up for the scheme, it has never been easier to give yourself financial peace of mind.