Are you concerned about tenants being unable to pay their rent so you are stuck with the mortgage payments? Do you like the idea of receiving fast and reliable rental payments each and every month, with no worries about void periods? If you're a landlord with concerns about money, then our guaranteed rent in Southgate could be the choice for you. This scheme can give you more financial security and greater peace of mind. Plus, it will also save you valuable time as we take over the management of your investment properties.
The company to use for guaranteed rent in Southgate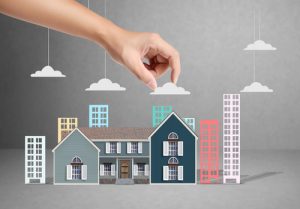 We can guarantee the rent on all properties in Winchmore Hill, World's End, and all other areas of London. This is not to mention all other properties throughout the entire UK. We are the only company to cover any and all properties of any size and in any area of the country. As a result, we are the most flexible choice for all your requirements.
Alongside paying the rent, we will deal with all paperwork, appointments and other management related tasks. Many landlords with properties in the London area are too busy to manage the properties by themselves. They wish to hand over the management responsibilities to an experienced and knowledgeable team. This is where we can help. We've been managing all kinds of properties for more than a decade.
Don't delay and turn to Finefair
No task is too large for our management team. We will guarantee the rent on any type of property. Regardless of where it is, how big it is, or how many people are there, we'll help. If you are interested in guaranteed rent in Southgate or any other part of the UK, call now. You will be able to find out all about what we can do for you.