We are the number one choice for guaranteed rent in South Woodford for discerning landlords. Our clients know they can trust us to provide timely rental payments that will arrive at the same time every month. This gives them confidence that they can enjoy the security of a steady income. When you decide to go with our guaranteed rent scheme, you will receive a rent payment from us every month.
Where to turn for guaranteed rent in South Woodford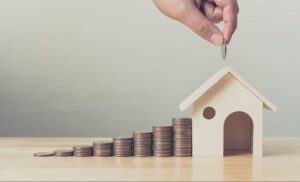 Our rent guarantees provide a combination of convenience, speed, and financial benefits. We will achieve the highest possible guaranteed rent for you. With our management expertise, we will look after your property to the highest standards for the whole time period. From viewings and appointments, to finding the right tenants, to paperwork, to repairs and maintenance, we do it all. Our team will arrange everything and manage your investments thoroughly. If there is ever a time when the property is temporarily unoccupied, you will still continue to receive your monthly payment.
You'll have no worries about your property when it is in our care. We will carry out monthly inspections with our work. We do this to ensure that the property is returned to you in good condition, aside from the expected wear and tear.
Contact leading property specialists
If you like the idea of receiving a secure monthly payment for as long as ten years, look no further. Make sure to get in touch with us as soon as possible. Remember that we do not only provide guaranteed rent in South Woodford, but all other parts of the capital. This includes Valentines, Cranbrook, Church End, Seven Kings and Wanstead. In addition, we take care of properties up and down the whole of the UK. So don't delay and let Finefair help you today.