Imagine the convenience of letting your investment properties but never having to worry about repairing or maintaining the lace, or dealing with tenants. This also includes any of the other jobs that come with life as a landlord. When you work with us at Finefair, you can enjoy all these advantages. Our most popular service is guaranteed rent in South Tottenham, Stroud Green, Tottenham and all other areas of London. This is due to its simplicity and flexibility.
A little about our guaranteed rent in South Tottenham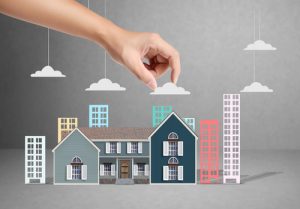 As we mentioned, our guaranteed rent schemes include full property management. This leaves you free to get on with your life while your properties are professionally and effectively managed for you. It could be that you are a landlord who is based far away from their investment properties. Or, maybe you are simply too busy to handle all the work yourself. Regardless, guaranteed rent is an excellent solution.
Of course, the main benefit of guaranteed rent is the fact that you don't have to worry about receiving your money on time. You will always be certain exactly when the money's going to arrive. This leaves you safe in the knowledge that you will get the full amount with no delays. We will continue to guarantee your rent every month even when the property is empty for a while. So, those inconvenient void periods will become a thing of the past.
Contact our team today
As well as providing guaranteed rent in South Tottenham and the rest of the capital, we will guarantee your rent on any property anywhere in the country. Our team will always achieve the highest possible rent for you. If you're interested in learning more about this, call us now. We will provide you with further information about what we do.