Rental property can be an extremely lucrative area of investment. But, it can also pose many financial worries and problems for landlords. One of these problems is the possibility of missed rent payments. This could be down to unreliable tenants, or a sudden change of circumstances which leaves the tenant unable to pay. Another scenario is a property that is without occupants for a period of time. If you're worried about this, you may wish to opt for guaranteed rent in Sands End and further.
Work with the best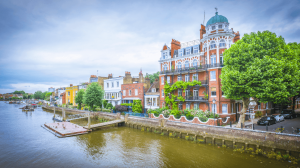 We provide guaranteed rent in locations such as Shepherds Bush and Walham Green, as well as every other district of London. As a matter of fact, we do not just cover the capital with this service; we can guarantee rent on any property in the UK. This makes our guaranteed rent scheme the most accessible around. We have been established for many years and are well known as a trustworthy choice for landlords and investors everywhere. This is our most popular service due to its convenience, ease and reliability. This not to mention the fact that we achieve the highest guaranteed rent for our clients.
The guaranteed rent Sands End loves
In addition to paying your rent, we will deal with all the time consuming management work. This includes viewings, appointments, reference checks and paperwork, as well as covering the costs of repairs and maintenance – all completely free. You will save huge amounts of time and stress. This is while still enjoying the freedom and security of a regular monthly income.
Allow Finefair to help you
To learn more about guaranteed rent in Sands End, or to ask about any of the other services we provide, just get in touch. No matter what type of properties you own, we will provide a tailor made plan for you. This is as well as managing them to the highest standards of professionalism.