For guaranteed rent that will help to make your life simpler, look no further than Finefair. Our team has a huge variety of different services and many years of experience in the property sector. As such, it's no wonder we are the leading provider of guaranteed rent in Romford, Becontree, Barking and across all other areas of London. No matter what age, size or type of property you possess, we can help. We guarantee that we have the right solution to provide you. This will not only be cost effective, but also convenient. Our work will save you time, stress and lost income for a period of up to ten years.
Looking for guaranteed rent in Romford?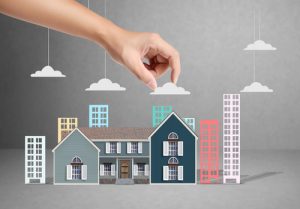 When you choose guaranteed rent, we promise to pay a fixed amount of rent to you at exactly the same time every month. We will do this even when the property is empty. This gives you complete reassurance that the rent money will always arrive punctually.
One of the reasons why our schemes are so popular is the unbeatable flexibility they offer. The duration of the scheme is completely up to you. So, you are always in control of your properties for the entire time we are working with you. Another reason is the fact that we take care of all those details that take up the time of busy landlords. From council tax to bills and arranging for repairs, we will do it all for you.
Get in touch with a leading company
We are the only company who will offer guaranteed rent in Romford on any type of property. As a result, this is the most accessible guaranteed rent scheme ever. If you would like to learn how this scheme can give you an advantage in the competitive world of lettings, make sure you get in touch with us. We can tell you more about our work and start helping your properties.