If you are tired of the stress, hassle and lost finances that can come with life as a landlord, do not worry – help is at hand. We offer an amazing guaranteed rent scheme in Roding. This is perfect for meeting the needs of today's busy investors and landlords. We pay your rent every month on time, with no breaks even during void periods. On top of this, we offer top notch management packages that take care of all your tenants' day to day requirements.
Look no further for guaranteed rent in Roding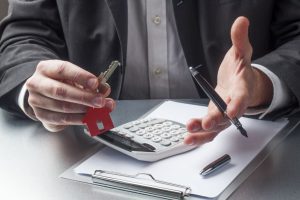 We understand that lots of companies offer guaranteed rent in Roding, as well as other London areas such as Seven Kings and Snaresbrook. But, we stand out from the others. There are no management fees. Plus, ours is a scheme that is open to literally any investor no matter what kind of property they own. As such, we have become renowned as the leading provider of this service in London and throughout the UK. We are confident that you will not find a more flexible or inclusive guaranteed rent scheme anywhere else.
We adjust all of our services to meet your own unique requirements. This means that we offer guaranteed rent for a time period that suits you. Whether that happens to be just a few months or several years, we can help.
Turn to the experts
It takes skill, experience and dedication to find the right tenants as well as manage your property. You need total confidence that the rent will be paid every month regardless of whether or not the property is occupied. At Finefair we possess all of these qualities and much more. Please get in touch with us today to discover how you can support you. With the help of our team, you can get your rent paid, stress free, for up to ten years.