With our years of experience in the property business, we truly understand how unpredictable and demanding the letting process can be. That is why we aim to take the stress and worry out of lettings with our fantastic offers for guaranteed rent in Plaistow and beyond. We are able to guarantee the rent on any type of property. As a result, you can be absolutely certain that we have an offer that's right for your needs. Whether you own an extensive portfolio with varying types of property in it, or just a single property, you can count on Finefair.
Our most popular service and for good reason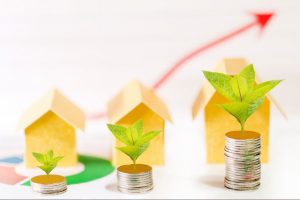 Our guaranteed rent will help you to overcome the potential pitfalls of lettings. We do this through ensuring that you receive the same amount of money each and every month. Tenants and lettings can sometimes be unpredictable. This means that due to certain circumstances you can sometimes be left short of the rent money you are owed. Guaranteed rent removes this risk and gives you the security of a regular monthly payment. So, you can plan for the future with confidence.
Not only does our service give you security, it is all really quick and convenient. Payments begin within 24 hours. As a result, you can start reaping the rewards of our guaranteed rent schemes almost immediately.
Finefair is here to help you and your properties
Remember that we don't only provide guaranteed rent in Plaistow. In addition to this area of east London, we also cover the rest of the capital. This includes areas such as Plashet and Silvertown, to name just a few. In fact we can guarantee the rent on any UK property. Make the right choice for your important investments and use Finefair for all your management and rent-related needs.