At Finefair, we specialise in handling properties on behalf of all types of investors throughout the entire country. This includes our comprehensive packages for guaranteed rent in Palmers Green, Ponders End, Southgate and all other areas of the UK. If you like the idea of a guaranteed, reliable rent payment every month, with no gaps and no worries about whether the money will arrive, look no further. Finefair is the right choice for your needs.
Why we provide the guaranteed rent Palmers Green loves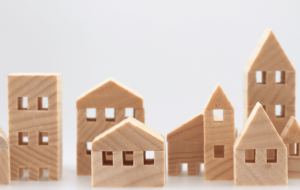 We offer a variety of short or long term schemes. These are specifically tailored to meet the needs of our clients. We understand that some people only want to get their rent paid for a limited period of a few months. Whereas there are others who need a longer-term arrangement that lasts for several years. Because of this, we offer you the choice of any time period of your choosing. From six months to a decade, it's your choice. With such flexibility it's no wonder that our guaranteed rent in Palmers Green is one of our most popular services.
All properties are suitable for our guaranteed rent scheme. In fact, we are the only property company to open this offer up to all property owners. We do this regardless of what is contained in their portfolio. Whether you own a couple of small studio apartments, a large estate, a block of flats, or any other investment property, we will be able to offer you a perfect guaranteed rent scheme. Our work will leave you feeling completely confident about your future finances.
What are you waiting for?
Our payments will begin within a day of you signing up and will continue without fail for the agreed period. Wherever you're located in the UK, get in touch with us today. You will be able to discover more about our highly flexible guaranteed rent contracts.