Do you want to save time on the day to day grind of property management and ensure that you will never miss out on your rent payments? In that case, you may want to consider taking part in our offers for guaranteed rent in Northumberland Park. We also provide services in St Ann's, Seven Sisters as well as the rest of London and the UK.
What's not to love?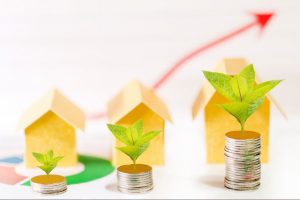 Under our guaranteed rent schemes, you will sign over your property to us for an agreed period of time. During this, we will pay your rent no matter what the circumstances. We will also manage it for you, carrying out inspections and ensuring that everything stays in good condition. This period could be anything from one year to ten years. Maybe you have suffered from unreliable tenants who can't pay their rent, or from being left short of money when your property is empty. If so, this scheme could be the answer you have been searching for.
People love guaranteed rent in Northumberland Park and further
All kinds of landlords have found our guaranteed rent schemes compelling. This is due to the financial freedom and security it offers them. This is the most popular scheme we offer, due to its simplicity, convenience, speed and ease. Payments start just 24 hours from you signing up, plus we have a wealth of experience which you will benefit from. As such, we are the number one option for all kinds of investors throughout the whole of the UK.
Reach out now
To find out more about guaranteed rent in Northumberland Park, or any of the many other services we offer, contact us today. We are confident that we can offer the ideal service for you. We will ensure that you make a great profit from your investments for years to come.