Here at Finefair we can offer guaranteed rent in Merton, Croydon, Sutton and any of the other London boroughs. These schemes are easily amongst the most popular of the services that we provide. It allows many property and landlord owners to have a constant level of income. As you can no doubt imagine, this has the welcome benefit of providing great financial security. This brings with it peace of mind for a prosperous future.
So much to look forward to with guaranteed rent in Merton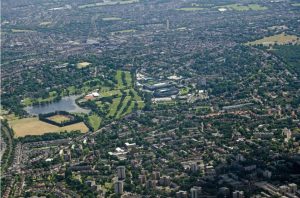 You will never have to worry about your finances so long as you're receiving the aid supplied by these guaranteed rent schemes. This is the case even during the periods of time in which your property has no tenants.
If all of what was mentioned previously still wasn't enough to convince you, know that these guaranteed rent schemes will not charge you! Your payments will start within only 24 hours, with 0% commission and no management fees; you'll find that a lot of responsibility will be taken away from you. No longer will you have to perform any viewings, or have to deal with your tenants. In short, you can enjoy great financial benefit with minimum effort on your behalf.
Many landlords do not wish to spend excessive amounts of time managing their property. They have other important tasks or just general life that they wish to get on with. Thanks to the services we offer at Finefair, being able to have all of this time to spend as you please is now a very real possibility. Practically all managerial and maintenance areas will be tackled by us.
Allow us to help you
So, don't hesitate and make sure you get in touch with us as soon as you can to find out more. Our schemes are very flexible, and can last from anywhere between a year to a decade. The results will all but guarantee your complete satisfaction.