We have been dealing with property matters for more than ten years. Our guaranteed rent for Little Ilford and the rest of London is, to date, the most popular service we offer. All kinds of landlords and investors know they can rely on us to achieve the highest guaranteed rent for them. This is as well as providing top notch management packages that we personalise for their particular property portfolios.
Turn to us for first class services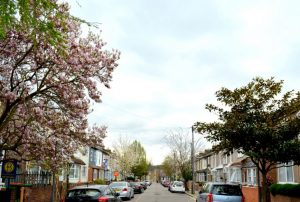 Unlike other property companies who guarantee rent, our offer is open to any property of any type or any size, anywhere in the UK. From the largest and most extensive property portfolios to a single studio apartment. We can manage and pay the rent in a professional and reliable manner. This leaves you in no doubt that you are working with the best.
We provide guaranteed rent in Little Ilford, Manor Park, Maryland, all other areas of London, and the rest of the UK. From the day you sign up with us to the day the scheme finishes, you will have complete reassurance that your property is in good hands. We can take care of all the relevant paperwork. In addition, our team will handle tenants' needs such as viewings and inspections, ensuring that no important detail is overlooked.
Start working with Finefair for excellent guaranteed rent in Little Ilford
Guaranteed rent in Little Ilford will save you time, effort and worry. So, why not consider it for your property or properties in this part of Newham? To learn more about how we can pay your rent and get you through void periods, give us a call today. You can also send us an email, or fill out the free valuation form on our site. From six months to ten years, our schemes are completely flexible and completely your choice, putting you in control.