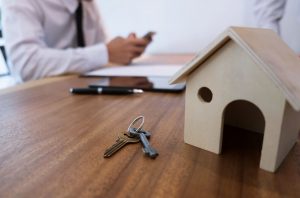 A lot of people consider embarking on a scheme for guaranteed rent in Larkswood and other parts of the capital. If you have done so, you will know that there are many companies in London offering this service. At Finefair, we stand out from the rest. This is because we possess many years of experience and have a versatile approach to all our work. We are the only property company to guarantee the rent on all types of property from a block or estate to a single flat.
Finefair is a leading choice for guaranteed rent in Larkswood and the rest of London. We are able to provide our clients with the highest rent. This enables them to achieve great financial results from their investments.
We can offer you a variety of guaranteed rent schemes, both short and long. We offer terms up to ten years. As such we are more than capable of providing you with a long term solution to your rent worries. Your rent is still guaranteed even if the property is empty. With regular inspections, you can have peace of mind that we will return your investment properties to you in their original condition.
Look no further for guaranteed rent in Larkswood
We will consider any property for guaranteed rent. So, please feel free to contact us and find out what we can offer you. From the smallest property to the largest estate, we are confident that we can provide you with a great guaranteed rent plan. This will fulfil your requirements and those of your tenants. Remember that we do not just provide guaranteed rent in Larkswood, but in all other areas of the UK. This includes such London districts as Lea Bridge and Leyton. With such an accessible guaranteed rent scheme, we are able to offer solutions to a large variety of clients. So, do not hesitate to contact us today.