It has never been easier to get the peace of mind you deserve than with our unique guaranteed rent in Kingston Upon Thames. With this simple scheme, you will have the knowledge that your rent will arrive in your account every month. This happens with no delays and no worry. We can guarantee your rent for any property in any part of the UK. So, whether your investment is located in this area of South London, in another London borough such as Sutton or Merton, or even further afield, you can trust us. You will be able to be absolutely sure that we have a guaranteed rent scheme to offer you.
Start enjoying guaranteed rent in Kingston Upon Thames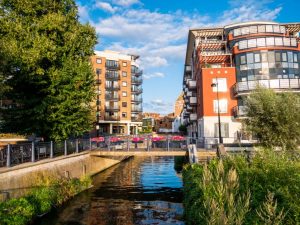 With payments starting just 24 hours after you sign up, you won't have to wait for weeks for the money to start coming in. We will pay you the highest achievable guaranteed rent. This is the case even if there are currently no tenants or businesses occupying the building.
Alongside the guaranteed rent, we can manage the property too. You will not have to deal with any viewings, tenants, commission or council tax, as we can do it all for you. This is the perfect choice for busy landlords. They can then know that everything will be kept running smoothly in their absence.
Rely on the Finefair team
As mentioned earlier, we can take on literally any property. So, whether you have large multiple blocks of flats or residential estates, or a single flat, we will pay your rent directly to you. We are the only company to offer such an accessible and flexible guaranteed rent service. If you are interested in guaranteed rent in Kingston Upon Thames or anywhere else in the country, call today. We will be able to provide you with additional information about our services.