As an investor, we understand the concerns you may have when it comes to letting your property. Many clients worry about finding reliable tenants who will pay the rent on time. There are also those with concerns about their properties being empty and thus unprofitable. This leaves them unable to cover vital maintenance costs and mortgage payments. If you want reassurance that your property will be well-looked after and continue to generate an income, why not consider guaranteed rent in Hammersmith and Fulham?
A fantastic scheme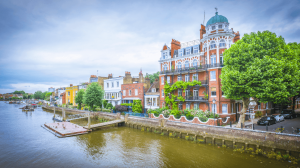 Our guaranteed rent services will give you complete confidence. We can guarantee your rent payments for up to ten years. As a result, you will be able to enjoy a whole decade of complete security knowing that your property is being well managed and the money will keep coming in. The time period is up to you. So, if you decide to sell the property after a year, you won't be tied into a long contract. This scheme is open to any type of property. As such, it is the most flexible and accessible guaranteed rent in Hammersmith and Fulham, Haringey, Hounslow, Waltham Forest and all other boroughs of London.
We can guarantee to get you the best possible rent for your property. Since we don't charge commission or fees for this service, it's in our best interests to help you achieve the highest profits. So, this is exactly what we do. Not only this, but the payments are always prompt and reliable. You'll receive the money straight into your account at the same time every month and the payments will begin just 24 hours from signing up.
Work with the Finefair team
Make our guaranteed rent in Hammersmith and Fulham your choice for financial security. Call our team today and you could be receiving payments very soon. This is the case regardless of the property you own.