We have established a reputation for excellence when it comes to block management in Barking and Dagenham. Finefair provides a huge variety of solutions that are perfect for busy landlords and property investors throughout the capital. We are concerned with the satisfaction of landlords. Not only this, but we also strive to make sure that tenants are happy with the service we provide.
Our team works across both the commercial and private fields. We can, and will, help you to progress and grow as a successful property investor in London.
No need to go it alone
Block management is a challenging job and one that we have plenty of experience with. With multiple tenants and homes to inspect, manage and deal with, it's important to work with a company who really know what they are doing. We are confident our service will surpass your expectations. We will work hard to ensure that your valuable investment is being managed to the highest possible standards.
A leading service provider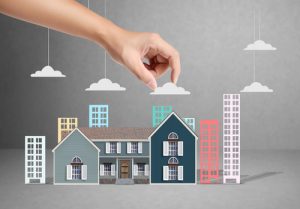 One of the reasons we stand out is the sheer scope of the services we offer. We are extremely versatile and are able to handle all the tasks that arise in the day to day running of a property. In other words, at Finefair we can handle any issues associated with management.
We handle anything from the most minor repair to complete refurbishments. Our team takes care of small everyday tasks to large one-off jobs. For example, this can include converting a property from a house to a HMO.
We take a unique approach to the block management Barking and Dagenham, Brent, Redbridge and the rest of London loves using us for. The reason for this is that we understand that every person who works with us has their own ideas and goals. We take the time to get to know your portfolio. This enables us to provide a personal service that is suitable for your needs, whatever they may be.
If you have a block that requires managing, please do not hesitate to contact us on 0208 554 0500.